Decoding the good-to-great journey of India's late-stage startups
Rohan Joseph | Abhinav Bansal | Rajiv Gupta | Nimisha Jain | Shaleen Sinha | Sidharth Madaan | Geetika Dayal
Read the full report here.
Executive Summary
Over the last two decades, the entrepreneurship and startup landscape in India has undergone enormous change, blossoming into the world's third-largest startup ecosystem — and the fastest-growing globally.
This growth has been eye-catching from various angles, including the number of active startups, now pegged at 40,000. Investors are finding a way in: India's startup ecosystem has attracted over $130 billion in funding in the past decade, led by companies in fintech, e-commerce, and enterprise tech and with rising representation from consumer services, media, and deeptech.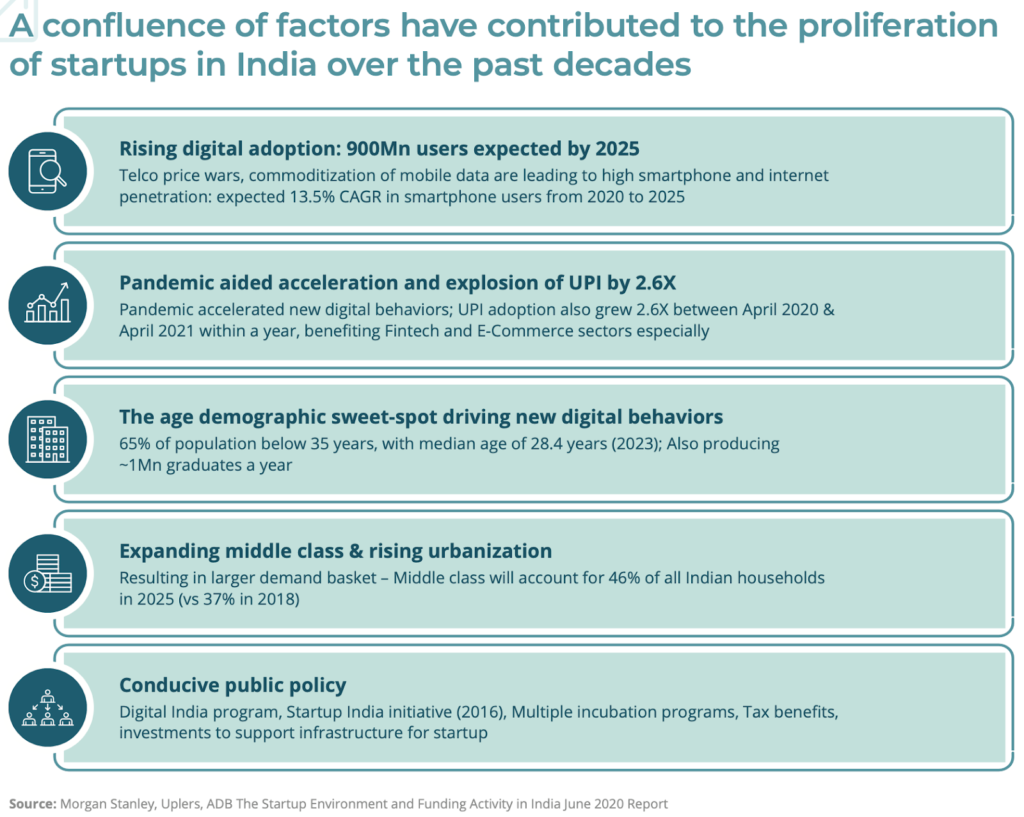 The increasing maturity of India's startups, including the 106 unicorns it has minted thus far, has been another bellwether of growth. Companies are able to increase their value more quickly, and the time required to reach unicorn status has been cut in half.
But don't get us wrong — this study isn't as much about the Whats as it is about the Hows. How have the most successful companies seized the India opportunity — and endured? How can late-stage startups remain relevant after attaining critical mass and copious funding? And how can unicorns further unlock new avenues of growth in an economically viable manner?
While conducive macroeconomic factors, the inflow of investments, and a transformed policy environment have been key enablers of growth, some companies made conscious choices that helped them win over the market and successfully hyperscale, while their competitors were snared by challenges.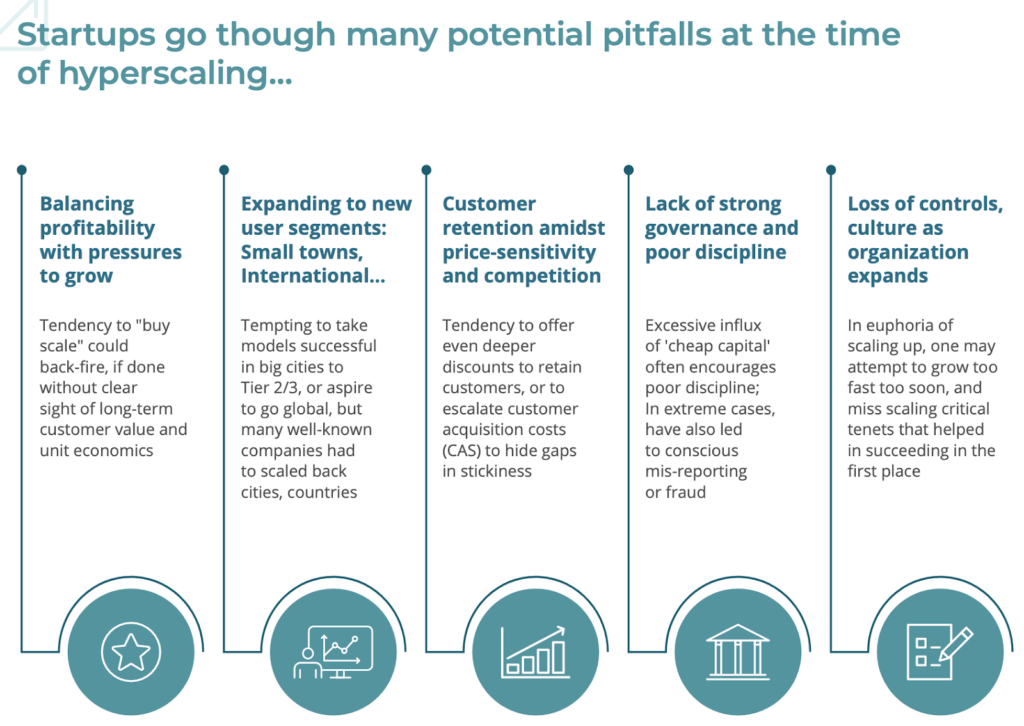 Based on conversations with India's most respected industry leaders, including some from our Times Bridge portfolio, this report unpacks 8 key themes that have helped late-stage startups in their hyperscaling journey in India.
These companies learned to:
Expand the market & bring in new users
Deepen their moats for customer stickiness
Solve for unit economics early
Leverage capital optimally
Build the right teams
Scale the startup culture
Innovate around technology scalability
Unlock the full potential of the ecosystem
Now more than ever, with today's global macroeconomic outlook, late-stage startups will need to stick to these fundamentals to survive and continue driving sustainable, long-term growth in India's enormous and vibrant market.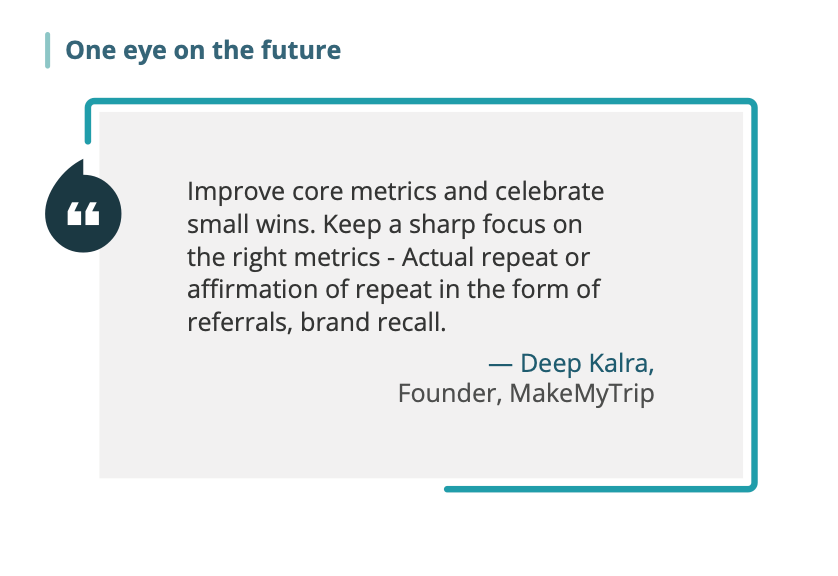 We hope this report will be useful for founders, business leaders, and other readers who share a keen interest in India's startups, development, and prosperous future. At Times Bridge, we will let these findings be a roadmap as we continue the journey of helping both global and Indian late-stage companies immerse in the subcontinent.
Read the full report here.