Dear Reader,
We hope you've been doing well.
As 2022 comes to a close, we are delighted to share some of the latest highlights from the Times Bridge portfolio, The Times Group, and India's ever-evolving tech ecosystem.
Happy reading!
PORTFOLIO HIGHLIGHTS
Our portfolio partner companies had an impressive H2 '22, generating outsized impact and growth in India and, in so doing, advancing their global position as well.
MUBI
On MUBI's third anniversary in India, we wrote a comprehensive account of its inspiring journey in a country brimming with diverse filmmakers, artists, stories, and cinema. Together, we set an India playbook into motion that primed MUBI — the world's leading curated streaming platform — to carve out a niche for itself in India's burgeoning video streaming market. The biggest levers of MUBI's India immersion include the following:
a. Influence and thought leadership within India's entertainment zeitgeist
b. Brand equity among India's discerning cinephiles
c. Sustained growth through experience- and distribution-focused partnerships
d. Indian content slate for localization and relevance
LUMINARY
Luminary, the world's leading subscription-based podcast and audio entertainment network, has officially launched in India with two shows featuring iconic business and creative leader Masaba Gupta and national award-winning actress Konkona Sen Sharma. The new shows mark the beginning of Luminary's South Asia library, elevating high-quality, regionally-relevant content for listeners seeking entertainment, self-improvement, and awareness. Given India's significance as the third-largest podcast market in the world, we are committed to furthering Luminary's vision of revolutionizing the non-music audio entertainment space in the country.
UBER
This quarter, Uber launched a WhatsApp chatbot accessible to riders in New Delhi — among the company's largest markets by volume globally — whereby riders can book a ride in either English or Hindi. By making the application more accessible to new users, the product innovation will further cement Uber's position as the leading ride-hailing app in India and worldwide.
COURSERA
The number of Coursera learners in India, the company's fastest-growing market, is expected to surpass that of the US within the next 18-20 months — which will soon make India the top market for Coursera in terms of aggregate subscribers. Recently, Coursera also launched an online Bachelor's degree course alongside BITS Pilani – a top Indian technology institute. Such programs have aided Coursera's goal to expand access to first-class education for learners all over the globe.
HEADSPACE
For World Mental Health Day, Headspace joined hands with Pinterest to support the creator economy. As part of this partnership, Pinterest creators in India and 19 other countries gained access to Headspace's world-class mindfulness content, furthering the meditation app's reach among creators experiencing burnout. Such initiatives have helped our partner advance its mission of improving health and happiness around the world.
MALARIA NO MORE
Malaria No More convened key public health stakeholders for August's World Mosquito Day to showcase the results of their ongoing efforts. Malaria No More's initiatives in India have led to more than a 40% reduction in transmission, a 100% treatment completion rate, and zero malaria deaths in its areas of operation — genuine accomplishments in what had previously been some of the worst-affected areas for malaria in India and the world. Such milestones are bound to energize Malaria No More's mission of eradicating malaria from India by 2030.
GIRL EFFECT
The Girl Effect India team won the Global Digital Health Innovation Award 2022 in New Delhi for their chatbot, Bol Behen ("Speak, Sister"), which has touched over 10 million adolescent girls across the country. In October, the team presented Bol Behen at the WhatsApp Incubator Program Demo Day, a one-day program showcasing how enterprises deliver personalized healthcare successfully through chatbots. This recognition further bolsters Girl Effect's impact in India to build media that girls want, trust and need.
BUSINESS INSIDER
Business Insider India partnered with AWS to host SaaS Scions, a 6-part video series chronicling India's leading SaaS visionaries who have defined this multi-billion dollar ecosystem and transformed the technology space globally. The episodes, which featured visionary founders, included Girish Mathrubootham, Co-Founder and CEO of Freshworks, and Jay Vijayan, Founder and CEO of Tekion Corp and former Tesla CIO. The initiative was just one instance through which Business Insider cemented its role as the leading voice for cutting-edge business and technology news and insights in India.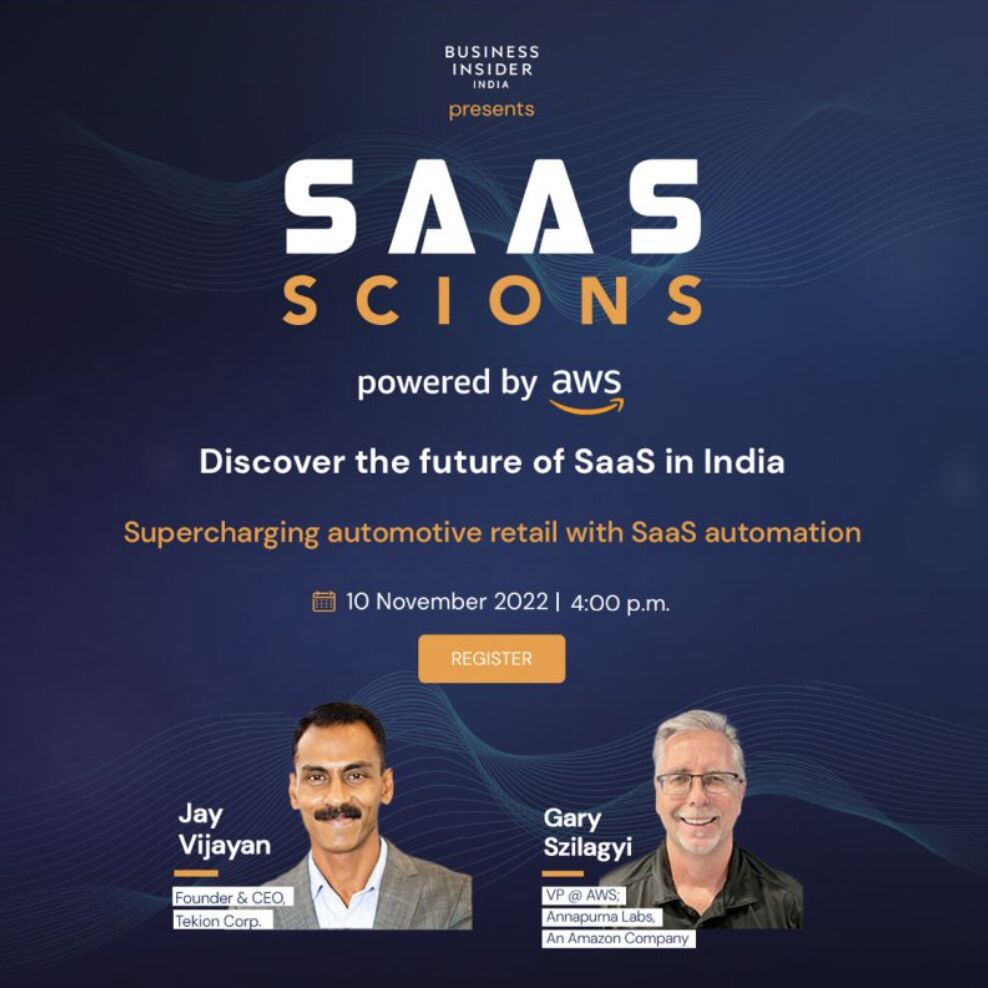 WATTPAD
After the success of the first collection of stories, Wattpad is extending its partnership with Audible to launch 6 new audiobooks based on some of Wattpad's most popular stories. The collection will be available in Hindi, catering to Wattpad's millions of storytelling fans in India, which is one of the company's fastest-growing markets internationally.
NOTES FROM TIMES BRIDGE
India completed 75 years of Independence this August. The timing was apt for unpacking the playbook global businesses should consider when evaluating the world's largest democracy. Viral Jani, EVP and India Country Head at Times Bridge, shared his thoughts with award-winning host Saikat Pyne on the You Inc business podcast.
You can hear the entire podcast here, where Viral shares more about Times Bridge and the India opportunity.
TIMES GROUP HIGHLIGHTS
Earlier this year, Times Internet won the media rights to the world's biggest cricket league: the Indian Premier League (IPL). For the next five years, the foreign streaming and broadcasting rights for the second-most valued sports league in the world will build upon Times Internet's global reach while spreading the joy of cricket that is so palpable on the Indian subcontinent and beyond.
Siva Sundaram, Chairman of the Executive Committee of Bennett Coleman & Company (BCCL), took a Gen-Z digital reporter through the Times of India newspaper printing process in this fascinating video by Brut India. The video showcased the legacy of what Siva calls "a 180-year-old startup," the inner workings of each story, and the printing press that produces three million newspapers every year, while also addressing how newspapers are more relevant today than ever.
Earlier this year, The Times Group's wealth tech platform, ET Money, launched a new product called ET Money Genius to help new investors enter the world of systematic wealth planning. The product helped ET Money reach a milestone of $4 billion in retail mutual fund investments on its platform amidst volatile markets.
Thanks for reading. Until next time!